A flood-damaged retailer at SouthPark is holding a grand reopening this week, following a roof collapse last year that sent water pouring into the mall.

Banana Republic's grand reopening is set for Thursday at 5 p.m. The reopening will feature free refreshments a 25 percent discount on full-priced merchandise.

The flood in July caused more than a million dollars worth of damage, much of it detailed in building permits. Heavy rain during a thunderstorm caused sections of the mall's roof to collapse, inundating stores and sending shoppers fleeing for the exits.

Much of the mall was closed for several days, and some stores took weeks to repair damage and reopen. Banana Republic was the most extensively damaged and took the longest, with eight months elapsing since the collapse.

Flood following the collapse, courtesy WCNC-TV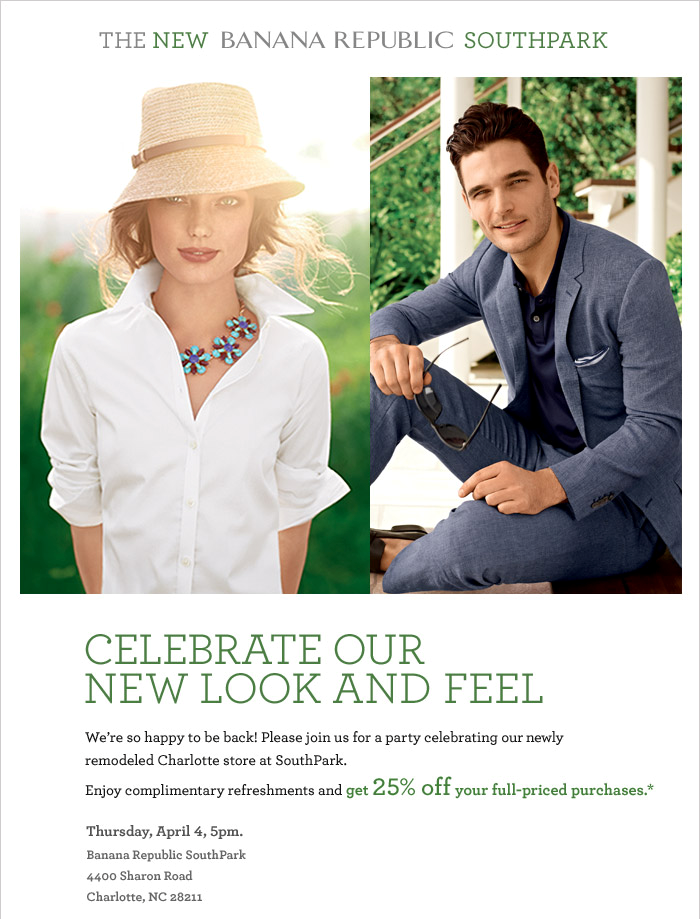 Banana Republic poster